Ganesh Chaturthi 2023: Top 10 Indian Cities To Celebrate Lord Vinayak's Festival In
Posted By Geniefie Team Views 2277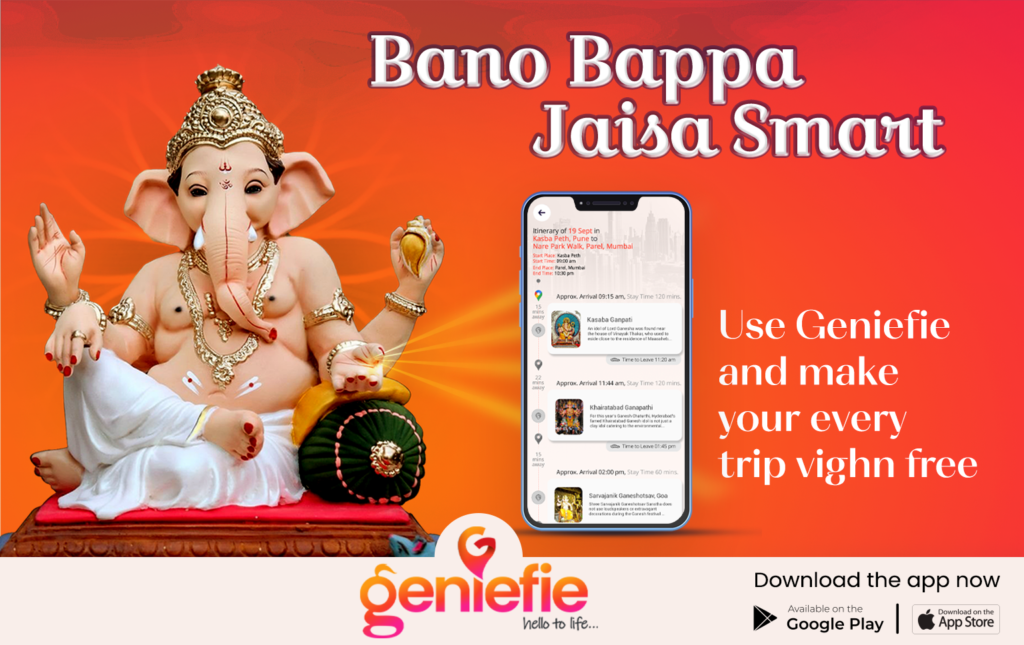 Ganesh Chaturthi, the vibrant festival celebrating the birth of Lord Ganesha, is widely cherished across India. While every nook and corner of the country comes alive with festivities, some cities stand out for their grandeur and devotion. Geniefie Trip Planner is here to guide you to the top Indian cities to celebrate Ganesh Chaturthi in 2023 and help you plan a memorable trip to your nearby Ganesh mandap.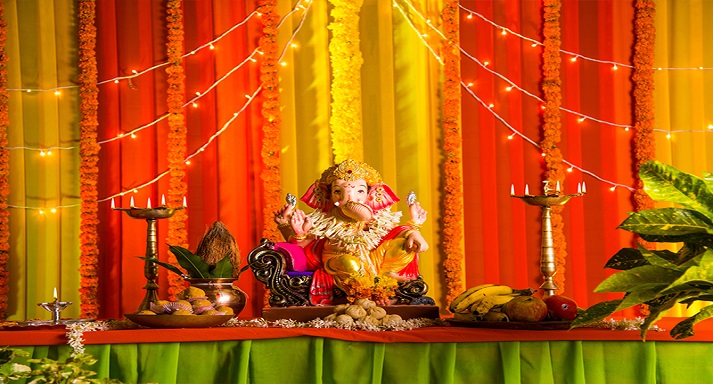 Top 10 Indian Cities for Ganesh Chaturthi Celebrations
Mumbai, Maharashtra: The grandeur of Mumbai's Ganesh Chaturthi celebrations is legendary. Witness the iconic

Lalbaugcha Raja

and immerse yourself in the city's fervour.
Pune, Maharashtra

:

Pune showcases its rich culture through grand processions and intricate idol decorations. Don't miss

Kesariwada Ganpati

.
Hyderabad, Telangana: Experience the fusion of culture in the City of Pearls with the Khairatabad Ganesh, known for its colossal idol.
Kolkata, West Bengal

:

Kolkata's artistic flair shines through in its Ganesh idols. Visit the famous

Ekdalia Evergreen Club

.
Jaipur, Rajasthan: The Pink City offers a royal twist to Ganesh Chaturthi, with the

Moti Dungri Ganesh Temple

being a must-visit.
Delhi

:

The capital city's grandeur comes alive at the Shri Siddhivinayak Ganapati Temple in

Rajendra Nagar

.

Chennai, Tamil Nad

u:

Experience Ganesh Chaturthi with a South Indian twist at

Kapaleeswarar Temple in Mylapore

.
Bangalore, Karnataka

:

The city's tech-savvy nature blends seamlessly with tradition. Visit the renowned Ganesha temple in

Basavanagudi

.

Ahmedabad, Gujarat

: Enjoy the vibrant celebrations at the Shri Ganesh Utsav Mandal in

Maninagar

.
Kanpur, Uttar Pradesh

:

Experience North Indian flavours of the festival at the

Ganesh Udyan

in Kanpur.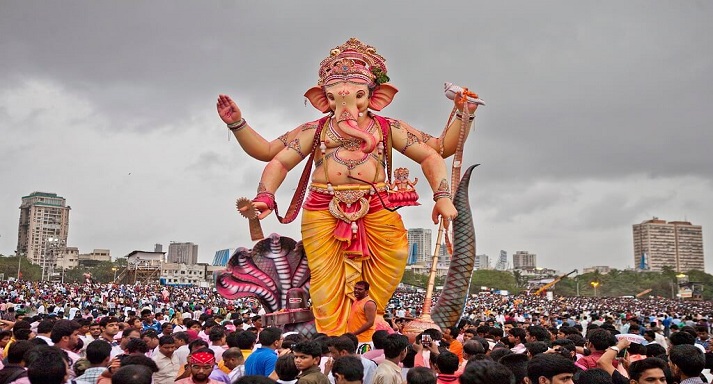 Planning a Trip to Your Nearby Ganesh Mandap with Geniefie
Advantages of Planning with trip planner app
Personalised Itinerary

:

Geniefie offers

personalised trip itineraries

tailored to your preferences and interests.
Local Insights: Get insider tips on the best time to visit, local customs, and

unique experiences

at each Ganesh mandap.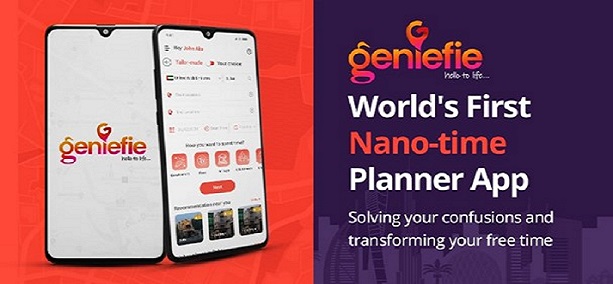 Steps to Plan a Trip
Download Geniefie App:

Start by downloading the Geniefie Trip Planner app on your smartphone.

Select Your Destination

:

Enter your city and the Ganesh mandap you want to visit.
Choose Dates:

Pick the dates you plan to visit and the duration of your stay.

Personalise Your Trip

: Specify your interests, whether it's culture, history, or cuisine, and Geniefie will create a tailored itinerary for you.

Local Recommendations

: Get suggestions for nearby restaurants, local attractions, and cultural experiences.
Ganesh Chaturthi is a time to celebrate faith, culture, and unity. With Geniefie Trip Planner, you can make your journey to your nearby Ganesh mandap a memorable and convenient experience. Explore the top Indian cities for Ganesh Chaturthi celebrations, immerse yourself in the festive spirit, and seek the blessings of Lord Ganesha in 2023!