A Day of Enchantment, Unveiling the Hidden Gems of Paradise: Day 4 in Yusmarg, Kashmir
Posted By Geniefie Team Views 2211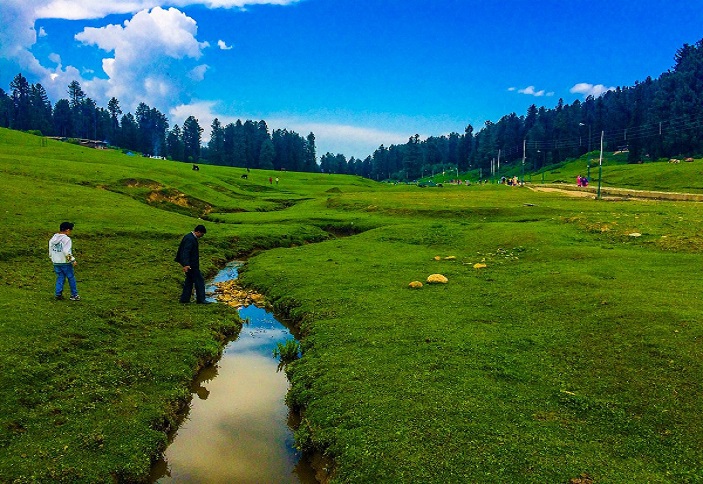 "Experience paradise on earth amidst serene landscapes and captivating beauty in Yusmarg, Kashmir."
Kashmir's Hidden Gem- "Day-4: Discover
(Yusmarg)
Welcome back to our captivating journey through the unspoiled beauty of Yusmarg! After three remarkable days in kashmir we now venture into the enchanting landscapes of Yusmarg. Get ready for a day filled with serene meadows, glistening lakes, and delightful local experiences. Let's embark on our 4th-day itinerary and uncover the hidden treasures of Yusmarg.
Doodh Ganga 
A Serene Escape
As the morning sun paints the sky with hues of gold, we start our day with a visit to the tranquil Doodh Ganga. This pristine river, adorned with milky-white waters, flows amidst lush green meadows, creating a picturesque oasis. Immerse yourself in the soothing ambiance and capture moments of pure serenity.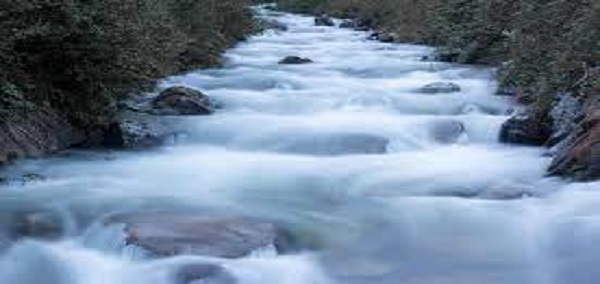 Breakfast with a View – Majestic Mountains Café
After exploring Doodh Ganga, treat yourself to a hearty breakfast at "Majestic Mountains Café." Savor freshly baked Kashmiri bread with a side of creamy cheese, paired with traditional Kahwa tea. The stunning view of the surrounding mountains adds an extra dose of bliss to your meal.
Sang-e-Safed Meadow
Nature's Blanket of Serenity
Next, we head to the breathtaking Sang-e-Safed Meadow, also known as the 'Meadow of White Stones.' As you step onto the velvety carpet of grass, you'll be awe-struck by the panoramic views of the surrounding peaks. Take a leisurely walk, breathe in the crisp mountain air, and let nature's tranquility engulf your senses.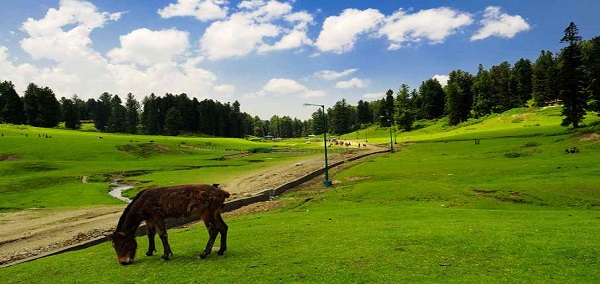 Lunch at Local Dhabas – Authentic Kashmiri Delights
After a morning of exploration, it's time for a delightful lunch at "Kashmiri Zaika Dhaba". Relish mouthwatering Wazwan dishes like Rogan Josh, Dum Aloo, and Yakhni, lovingly prepared with authentic spices. This local experience will leave you craving for more.
Yusmarg Lake 
In the afternoon, we continue our journey to the captivating Yusmarg Lake. The crystal-clear waters mirror the surrounding mountains, creating a mesmerizing sight. Enjoy a leisurely walk around the lake's shore, and don't forget to capture the stunning reflections on camera.
Near Yusmarg Lake, take a tea break at a cozy stall. Sip on piping hot Kahwa and indulge in traditional Kashmiri snacks like Sheer Chai and Shirmal. It's the perfect opportunity to recharge and prepare for the next leg of our adventure.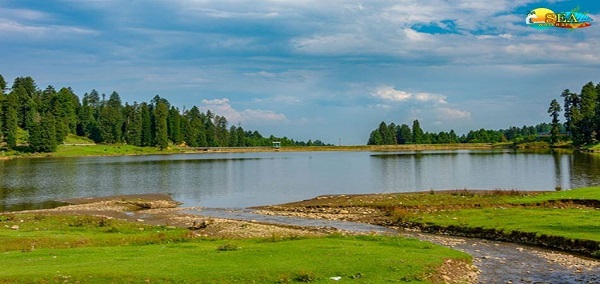 Dargah Sharif 
In the mystical realm of Yusmarg, we visit the revered Dargah Sharif, a spiritual sanctuary known for its sacred atmosphere. Take a moment to offer prayers and immerse yourself in the tranquility of this historic site.
Afterward, let's experience the thrill of horse riding amidst Yusmarg's stunning landscapes. Ride through the meadows and relish the feeling of freedom as you connect with nature on horseback.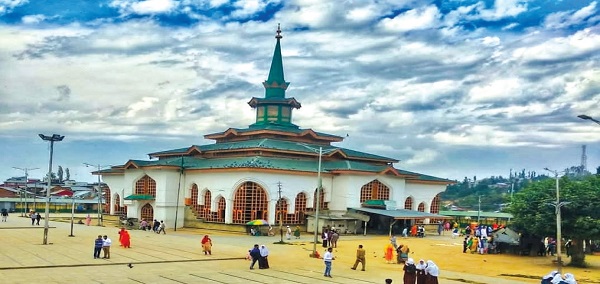 Dinner with a View – Sunset Bistro
To end our day on a magical note, we head to "Sunset Bistro," a picturesque restaurant offering breathtaking views of the setting sun. Savor a delectable dinner with a fusion of Kashmiri and international cuisines. Don't miss the local specialty, Gushtaba, a flavorful meatball dish that's truly divine.
Conclusion
Day-4 in Yusmarg with Geniefie Trip Planner proved enchanting, immersing us in cultural wonders and unforgettable moments. The day began at Doodh Ganga, where serene waters flowed through lush meadows, offering moments of tranquility. Next, Sang-e-Safed Meadow left us awestruck with its majestic white snow and towering mountains. Discovering Dargah Sharif Sochilpora, we embraced the spiritual ambiance and cultural richness of Yusmarg. Locals' hospitality and stories further enhanced our experience, accompanied by delightful Kashmiri delicacies. As the sun set, memories of this remarkable day lingered, leaving a lasting impression on our hearts.
Geniefie Trip Planner ensured seamless exploration, allowing us to relish the magic of Yusmarg with ease. Grateful for the cherished moments, we bid adieu to this charming destination, eagerly awaiting the adventures Geniefie has in store for us. Until we meet again, sweet dreams, and prepare for more captivating escapades with Geniefie!