Wadi Hatta Park
Posted By Geniefie Team Views 2498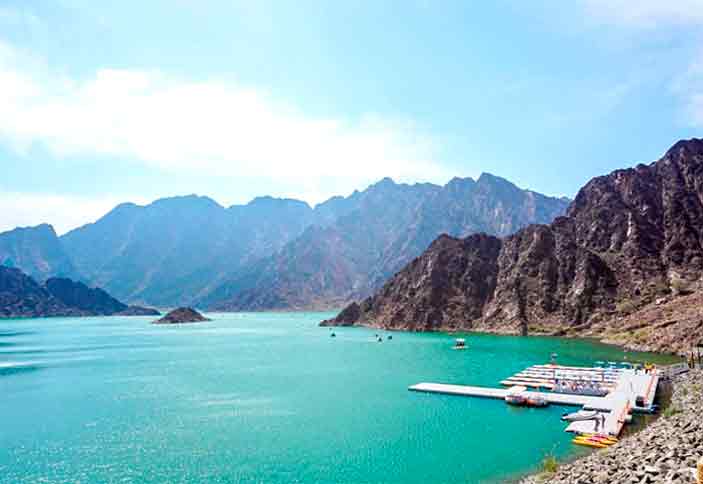 Wadi Hatta Park is a popular outdoor destination located in the Hatta area of Dubai, United Arab Emirates. The park is situated in a stunning natural setting, surrounded by the majestic Hajar Mountains, and offers visitors a range of recreational activities and amenities.
The park covers an area of 1,200 hectares and features lush greenery, natural springs, and a variety of wildlife, including birds, reptiles, and mammals. Visitors can enjoy hiking, mountain biking, and rock climbing, or simply relax and take in the breathtaking views.
In addition to outdoor activities, Wadi Hatta Park offers various facilities, including picnic areas, barbecue grills, playgrounds, and restrooms.
The park also has a small lake, where visitors can go boating or fishing.
Wadi Hatta Park is a perfect destination for those seeking an escape from the hustle and bustle of city life and want to experience the beauty of nature.
Specification Of Wadi Hatta Park
Location: Hatta, Dubai, United Arab Emirates
Area: 1,200 hectares
Surroundings: Hajar Mountains
Activities: Hiking, mountain biking, rock climbing, boating, fishing, birdwatching, wildlife observation
Accessibility: Accessible by car from Dubai city centre, approximately 90 minutes' drive
Entry fee: AED 5 per person for adults and AED 3 for children (as of 2021)
Facilities Of Wadi Hatta Park
Picnic areas: The park has several designated picnic areas with tables and benches, making it a great spot for a family outing or a picnic with friends.
Barbecue grills: The park provides barbecue grills in some of the picnic areas for visitors to use, allowing them to cook their own food while enjoying the park's natural surroundings.
Playground: The park has a playground for children, with various play equipment such as swings and slides.
Restrooms: There are restrooms located throughout the park for visitors' convenience.
Parking: The park provides a large parking area for visitors.
Small lake: Wadi Hatta Park has a small lake where visitors can go boating or fishing.
Hiking and biking trails: The park has several marked hiking and biking trails of various lengths, offering visitors the opportunity to explore the park's natural beauty.
Rock climbing: For the more adventurous, Wadi Hatta Park offers rock climbing opportunities on the mountains surrounding the park OF WADI HATTA PARK
Opening Hour
Daily from 8:00 AM to 6:30 PM (as of 2021)