Expo 2020 Lake
Posted By Geniefie Team Views 2399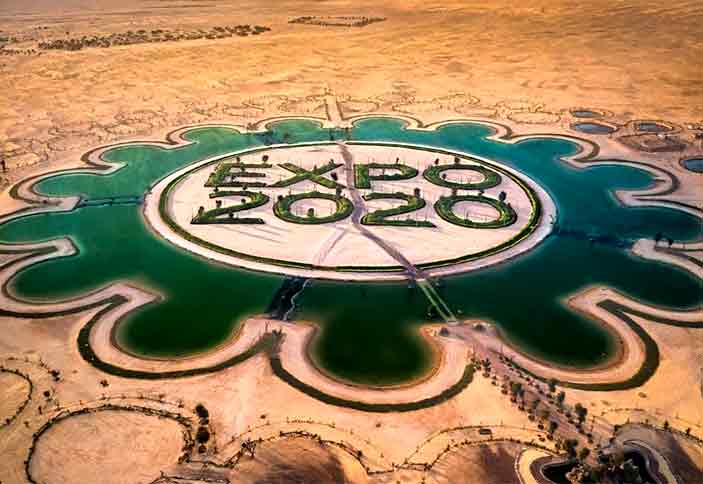 The Expo 2020 Dubai site is a global destination for culture, entertainment, and innovation, featuring pavilions and attractions that showcase the latest advancements in technology, sustainability, and creativity from countries around the world.
Visitors to the Expo 2020 Dubai site can explore a variety of exhibits and pavilions, attend live events and performances, and enjoy a range of dining and shopping options. The site is designed to be accessible and welcoming to visitors of all ages and backgrounds, with a focus on promoting sustainability, innovation, and collaboration among nations.
Specification Of Expo Lake
The central plaza of the Expo 2020 Dubai site is surrounded by a shallow pool of water, which serves as a gathering place and a reflection pool for visitors. The pool is designed to create a calming and welcoming atmosphere and offers a refreshing respite from the desert heat.
The Al Wasl Dome, which is the centerpiece of the Expo 2020 Dubai site, features a water feature that cascades down the sides of the dome and into a reflecting pool below. The water feature is synchronised with a projection system that displays immersive multimedia shows on the interior of the dome.
Overall, the water features at the Expo 2020 Dubai site are designed to enhance the visitor experience and create a welcoming and engaging atmosphere. They also serve as a nod to the importance of water in the desert environment and the role that innovation and sustainability play in preserving this precious resource.
Facilities Of Expo Lake
Pavilions and exhibits showcasing the latest innovations and technologies from countries around the world.
Live events and performances, including concerts, shows, and cultural demonstrations.
Dining and shopping options, featuring a range of international cuisines and products.
Transportation options, including buses, trains, and water taxis, to help visitors navigate the expansive site.
Information centres and wayfinding signage to help visitors find their way around the site.
Accessibility features, including ramps, elevators, and accessible restrooms, to ensure that the site is welcoming to visitors of all abilities.
Medical facilities and first aid stations to ensure the health and safety of visitors and staff.
Wi-Fi and charging stations to help visitors stay connected and charged throughout their visit.
Opening Hour
The Expo 2020 Dubai site will be open to the public from 10:00 am to 1:00 am, seven days a week, during the event. This allows visitors to explore the exhibits, attend live events and performances, and enjoy the dining and shopping options throughout the day and into the evening.
Visitors are advised to check the official Expo 2020 Dubai website for any updates or changes to the opening hours, as well as for information on ticket prices and transportation options to and from the site.